Fashion lessons for men's formal attire
Posted on 24 March 2015 | Anil Panjabi |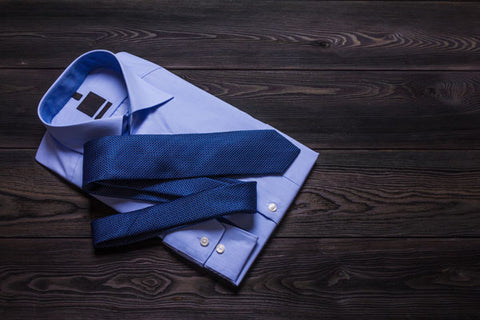 When it comes to fashion, men are limited to a very few choices. But when it comes to formal clothes, the limit goes narrower. As different workplaces have different set of rules or dress codes for men. A lot of jobs still have written guidelines for employee attire, at varying degrees of strictness. Formal wear for men changes depending on the time of day for example: in daylight hours, it means morning dress with a tailcoat and vest, while at night, it means white tie. Let's find more on men's formal wear.
4 fashion tips for formal attire
The basic essentials to complete your formal wear.
1. Select your formals
Formal wear has a variety of options for you to choose, like jackets, suits, coats, tuxedo, waistcoat, and blazers. For instance, if you select the jacket, make sure that it hugs your shoulders and is slim in the body. You can go for something in a solid navy or grey and then expand for burgundy, olive, khaki and French blue. Avoid black as it is not suitable for business or the day time.
2. Pick a color
While selecting a color, remember that colors opposite to each other are complementary and easy to pair together, whereas colors that are contrasting have three colors between them and are more difficult to combine. Avoid more than three colors in an outfit to give a pleasant look. You can also customize a shirt according to your preference and get yourself a suave look.
3. Add accessories
Accessories are personal preferences, but adding it enhances your look. Hats, scarves, ties, pocket squares, and gloves are some which can match up your attire depending upon what you wear. While selecting a belt, go for a leather, suede or horse hair, and make sure they match the color of your shoes. Don't add every accessory as it may ruin your look.
4. Formal shoes
You can pick a pair of black cap toe shoes, a pair of brown Oxfords, some burgundy penny loafers, some tan brogues and possibly some suede variations of the above for a good measure. You must always keep them clean and well maintained. Nothing ruins a great look, especially a suit, more than a pair of grubby, unmaintained shoes.
Hope you dress smartly in the formal world. To order your own customized formal shirts, do visit, www.byronshirts.com