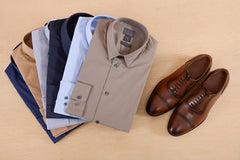 Posted on 11 May 2019 | Yash Panjabi |
Byron's wide selection of iconic shirts can be matched with many styles and colours. 
A light grey, grey or brown shirt would do well with any black or dark brown shoes and leather would be most suitable material to go along with these colours. However a black, charcoal or navy shirt would look stunning with a polished black leather shoe.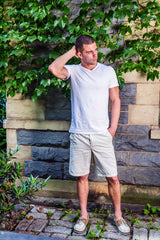 Posted on 19 May 2015 | Yash Panjabi |
With the new season ringing, new collections have been released. It's the time for many to shop til they drop, but how do I know what to buy?. Style is important especially for an everyday workmen trying to stand out so picking the right shirt is key.