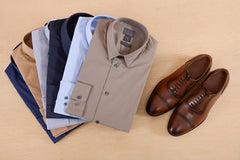 Posted on 11 May 2019 | Yash Panjabi |
Byron's wide selection of iconic shirts can be matched with many styles and colours. 
A light grey, grey or brown shirt would do well with any black or dark brown shoes and leather would be most suitable material to go along with these colours. However a black, charcoal or navy shirt would look stunning with a polished black leather shoe.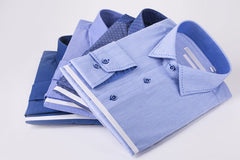 Posted on 10 May 2016 | Anil Panjabi |
"Create your own visual style, let it be unique for yourself and identifiable for others." – Orson Welles
The above statement sums up the exact reason why this article is penned down in the first place, "singularity in fashion". Are you one of those faces in the crowd who have a different perspective about fashion and clothing, but let it be, because you cannot find a single piece in the market that defines You?