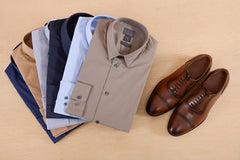 Posted on 11 May 2019 | Yash Panjabi |
Byron's wide selection of iconic shirts can be matched with many styles and colours. 
A light grey, grey or brown shirt would do well with any black or dark brown shoes and leather would be most suitable material to go along with these colours. However a black, charcoal or navy shirt would look stunning with a polished black leather shoe.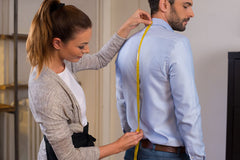 Posted on 28 April 2016 | Anil Panjabi |
If comfort had always been your thing then it's time to get your daddy's old dress shirts and flannel shirts back from the dead because this spring baggy button downs and relaxed denims are that one hit combo that has got everybody talking!